All4light
Vlierberg 9
3755 BS Eemnes
The Netherlands
Tel.+31 35 53 35356
Fax.+31 35 53 30551
info@all4light.com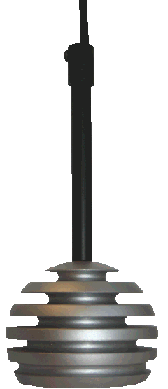 The CrystalColor3 is available in bright white (2750 to 8000K) or pure colour light generated by LED-crystals. The light output of this beautiful fixture can be compared to a 40 Watt halogen lamp. The CC3 produces no harmful heat (IR) or UV radiation therefore will not damages your valuables. The CrystalColor3 has a lifecycle of over 50.000 hours, this means not having to replace lamps for 9 years!
The CC3 has a diameter of only 70mm and is available as stickpoint, pendel (100, 200 or 300mm) or with a built-in adapter for your rail system. Like our other fixtures this armature is airtight and watertight, to be used inside as well as outside (IP68).
Because of the MultiMirror® precision optics (12°, 30°, 50° or 12°x50°) and the use of a ball joint your items can be lit in every way. The CC3 RGB version can create the most beautiful light effects in every colour of the rainbow.
The CC3 is popular in variety of locations, such as museums, art galleries, shops, showrooms, cinemas, theatres, saunas, hospitals and more.
Interested? Contact us for a demonstration!
or: